How to Future-Proof Your Recruitment
3
min read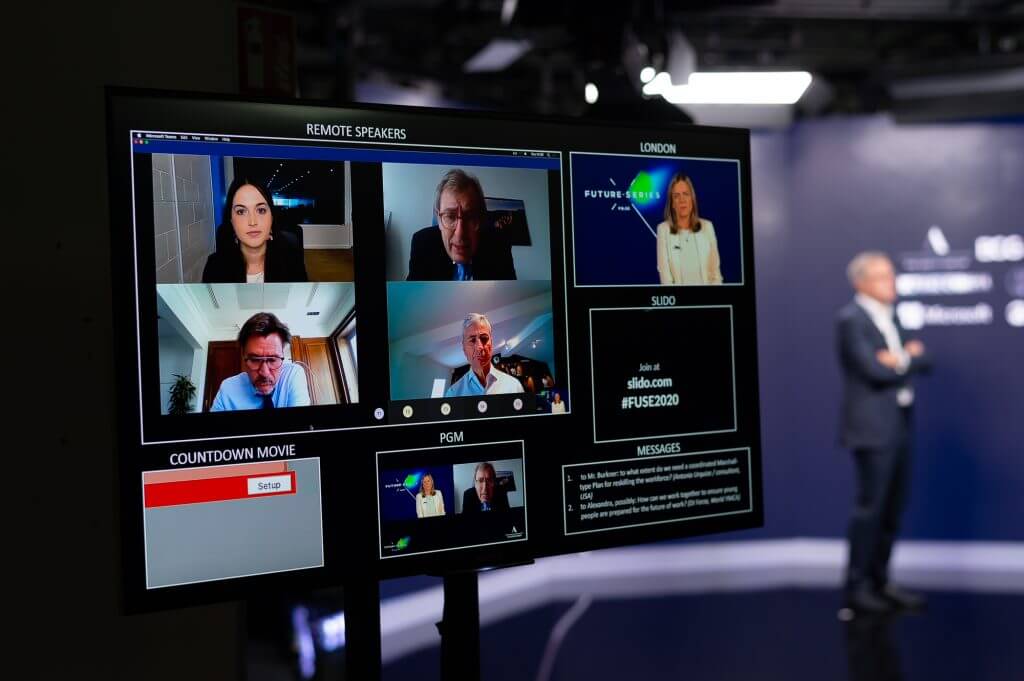 Image source: pexels.com
Jobs are changing faster than people. At the online conference FU:SE 2020 earlier this month, business leaders, nongovernmental organization officials, and recruitment specialists including CareerLunch discussed the increasing mismatch between skills and employees.
More than 250 executives and leaders from Microsoft, The Adecco Group, Boston Consulting Group, and other high-profile organizations heard a challenge from the conference organizers: "As the half-life of skills shortens, the ability to learn, change, and adapt will become much more important than any specific set of skills". For major companies in public and private sectors, the rising demand for employee agility represents a paradigm shift. For top recruiters, however, it's a golden opportunity.
At CareerLunch, we've been having conversations like this with recruiters for some time—it's why we were invited to participate in FU:SE 2020 alongside other industry leaders, broadcasters, university academics from three continents, and European Union officials. Over the course of the online panel discussions, one key idea emerged about how to future-proof talent acquisition: hiring employees who could adapt as their jobs evolved.
In an increasing range of sectors, HR leaders are prioritizing cultural attributes—specifically the ability to keep learning—over narrowly defined skill sets. The current COVID-19 pandemic only underlines this need for versatility. "Protecting the employee, rather than the actual job, and a commitment to re-skilling are absolute necessities," OECD Deputy Secretary-General Ulrik Vestergaard Knudsen told FU:SE 2020 attendees. "If we adopt a life-long learning approach, employees will be prepared for changes in the labor market, helping to overcome this unprecedented adversity which we are experiencing."
Employers that match their company culture with this kind of always-learning talent—rather than picking employees who check the boxes for a fixed job description—can gain a critical edge in productivity. "People with higher value fit stay longer and perform better," noted the Harvard Business Review in a 2019 article, "than people whose values fit less."
It's not just companies seeing benefits; cultural match also provides positive results for employees. Harvard Business Review reported that "people whose values are more aligned to those of their organization are more committed to the organization, more satisfied with their job, and less inclined to leave."
Jobseekers are increasingly looking for a company that matches their values as well as their skills. Nearly half of American employees looking to leave their current position identified company culture as the main reason they were leaving, according to a 2017 report from British recruitment group Hays.
Employees who feel seen as individuals—rather than employees fulfilling a role—will repay that cultural inclusion with loyalty, creativity, and authenticity. After all, everyone is more complex than their job title; for every attribute and accomplishment listed on a person's resume, there are ten more facets that make up that person's skill set, character, and values.
It's one of the reasons why CareerLunch's informal meetings between jobseekers and professionals pay dividends—both sides get a more authentic sense of what the other offers. While candidates see what a company looks like from the inside, professionals can spot talent that can strengthen their team or another department immediately. And if there's no position available, when opportunity presents in future, that contact can become a colleague.
In the best companies, that sense of inclusiveness and cultural IQ in the recruitment process is mirrored in the management of knowledge employees. Within individual teams, employees' roles are becoming more organic, instead of having a strict function defined tightly by a job description. Teams are shifting toward a collaborative rather than a siloed approach. And more companies (especially in the startup and tech world) are adopting flatter hierarchies, rather than traditional, stratified, top-down structures.
Forward-looking hiring managers understand that when they screen jobseekers for a match with the company rather than a role, they'll gain benefits in the long term. With skill requirements constantly changing, it's vital to invest in team members who'll be able to reshape their skills over time, rather than picking a person with the perfect skill set right now. To future-proof recruitment, companies will need employees who can adapt to changes in their job, bring new perspectives to their team, and drive change within their organization.